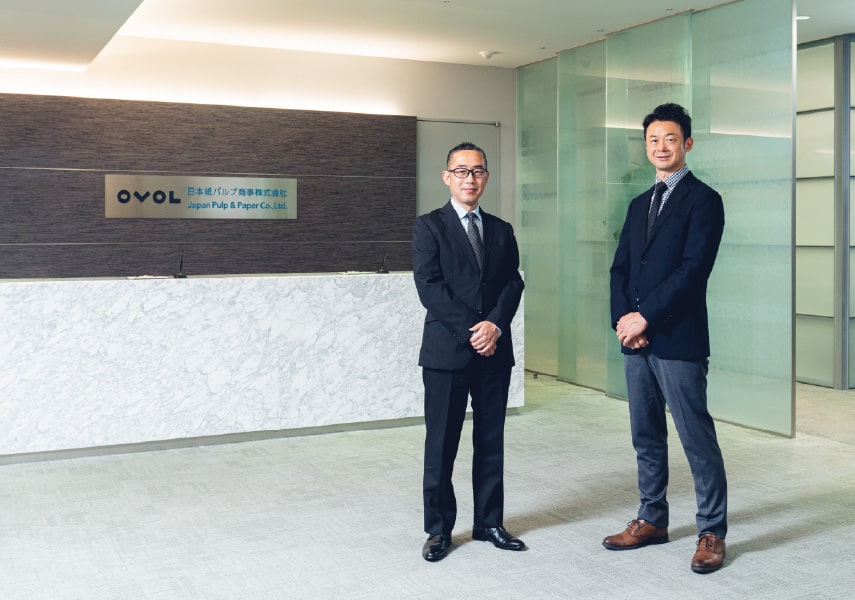 Kamipa Insight
People
Opening up new possibilities for the paper business with an e-commerce site
Japan Pulp & Paper operates two e-commerce sites.

One of them, Paper & Goods (https://www.paperandgoods.com/), deals with media for on-demand digital printing, mainly targeting stores, factories, and offices. The site currently handles more than 8,000 items. For printer paper, it has everything from copy paper commonly used for laser printers to large format printer paper for professionals. The lineup also includes label stickers, films, non-woven fabrics, inks and toners. In addition, there is a wide range of other products such as general paper items, partitions, antibacterial products, and other hygiene-related goods.

In 2019, the company also launched Paper & Green (https://www.paperandgreen.com/) as a new e-commerce site to help promote the use of environmentally friendly products by collecting and disseminating related information through the sale and introduction of environmentally friendly products. In addition to products made from paper, pulp, and wood, the site also offers a wide range of environmentally friendly products made from bioplastics.

We asked Messrs. Tokoshima and Yamashita, who have been involved in these sites, about the background of the sites' launches, features, the value they can provide by being operated by a paper trading company, and their future prospects.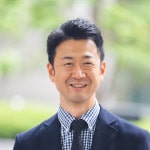 Hiromu Tokoshima
Digital Solution Group, Functional Materials Department 3, Functional Materials Sales Division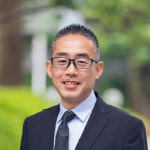 Takeshi Yamashita
Sustainable Solution Group, International Sales Division
(Job titles and departmental affiliations are current as at the time of this interview)
The site was launched over 20 years ago
The launch of Paper & Goods dates back to 2001. In addition to being the company's first e-commerce initiative, there was no one skilled in this kind of business at the time, so the company had to start from scratch. In 2015, Tokoshima took over the e-commerce business from his predecessor, but "at first, we did things like SEO* and tried to improve the purchase conversion rate based on our own intuition" (Tokoshima). Through repeated trial and error, the site gradually grew, and in 2016, the company entered into a capital and business alliance with Matsumoto Paper, which also manages an e-commerce site that handles paper products. Then in November 2017, it opened a store on Amazon Business, strengthening its ability to attract a wide range of customers.
* SEO is an abbreviation for Search Engine Optimization, which is a general term for efforts to make a site appear higher in search engine results and gain more traffic.
On the other hand, Yamashita, who was in charge of new product and application development in 2017, has been working on many projects to replace plastics with paper from the perspective of sustainability. Yamashita says, "Of course, it is necessary to respond to growing environmental needs, but first and foremost Our mission is to take the initiative in widely promoting environmentally friendly products". Because of this, the company decided to add an e-commerce channel to further promote and sell environmentally friendly products as part of its business.
Thus, at the end of 2018, the Sustainable Solutions Group was born. Then, in September 2019, Paper & Green was launched in order to uncover needs more directly than before and to more widely promote environmentally friendly products.
High level of expertise and meticulous response of a paper specialist
What value do these two sites provide?
Users who visit Paper & Goods can order not only paper and other media from the extensive lineup, but also ink, toner, household paper, and office supplies all from the one site. This is extremely convenient for users of our site, as print media is becoming increasingly diverse and there are more and more instances where orders must be placed with several different vendors these days.
"As the e-commerce site of a paper specialist, we can respond to diversified business needs in terms of dimensions, thickness, color, and lot size," (Tokoshima). We also respond to inquiries received on the site in detail, including sending samples from time to time.
In addition, because we deal directly with paper and material manufacturers, we're able to deliver up-to-date product information obtained from manufacturers directly to users. "We are able to sell directly to end users and get an immediate response, so we sometimes receive requests from clients to sell their products on the Internet and collaborate with clients to develop product introduction pages and post them on our site" (Tokoshima).
We have the advantage of being able to reach a wide range of customers, and we sometimes directly contact and visit users who have made frequent purchases from our site.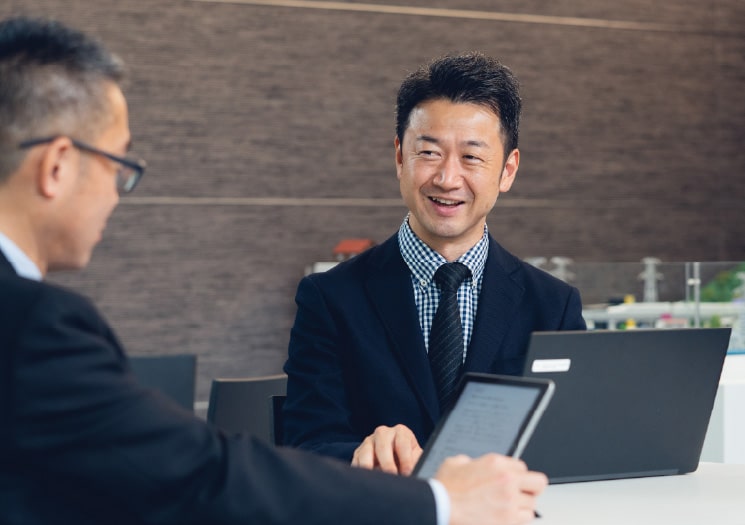 Using detailed explanations to differentiate products
Yamashita explains the value of Paper & Green: "It is the same as Paper & Goods in that we provide products carefully selected through the eyes of a paper specialist on an e-commerce site where users can select, decide, and purchase products on their own". For Japan Pulp & Paper, the ability to approach a wide range of customers is similar. "Through this site we can reach a large number of users, including those who could not be reached through conventional sales channels", Yamashita said.
There is also value unique to being a site that deals with environmentally friendly products. "Some environmentally friendly products are still in a developmental stage, during which it is often difficult to capture the market immediately. We are receiving more and more requests from suppliers, who want to make their information widely known, to introduce their products on Paper & Green" (Yamashita).
On the other hand, Yamashita says that because they deal with environmentally friendly products, they need to be creative. "If you simply compare their functions, some may be inferior to existing products. That's why we try to provide detailed explanations on our site so that each environmentally friendly product is not buried under other products" (Yamashita).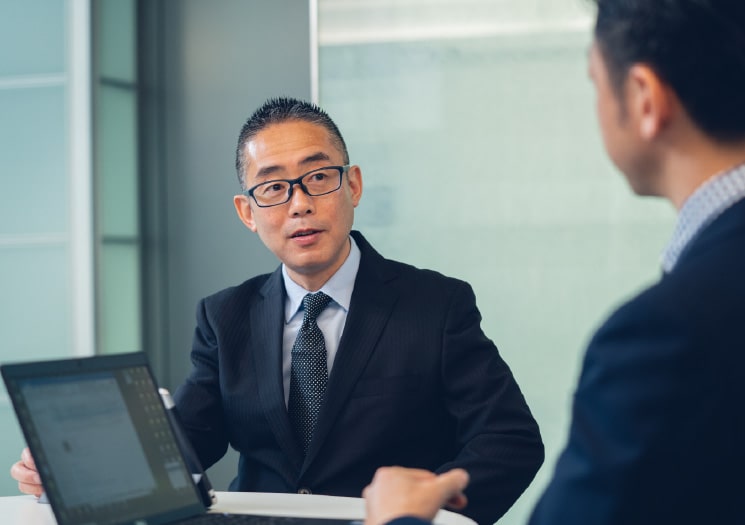 Looking to expand beyond the boundaries of the group and national borders
Paper & Goods has recently been focusing on disseminating its message by distributing digital newsletters and updating its blog. In addition to its mainstay products such as inkjet and laser printer paper (copy paper), the site is also focusing on products that are not generally noticed, such as field notebooks and traditional Japanese Zori sandals made from washi.
As Paper & Goods continues to evolve, what kind of vision for the future does Tokoshima have in mind? "One thing I want it to become is an e-commerce sales and marketing platform for the Japan Pulp & Paper group," says Tokoshima. Taking advantage of the value in being able to connect directly with users online, Paper & Goods aims to collaborate with the Japan Pulp & Paper group.
The site is also looking to expand beyond the boundaries of the group. "We hope to help our customers diversify their businesses by listing the products they handle, including those of paper merchants throughout Japan and other customers with whom we do business. In the near future, I would also like to do cross-border e-commence so that we can capture overseas demand" (Tokoshima).
Playing a part in demonstrating the new possibilities of paper
On the other hand in relation to Paper & Green, Yamashita, who has been dealing with environmentally friendly products for a long time, says that he feels there's been a change in the market recently. "In addition to big themes such as "protecting the global ecosystem", more and more people are focusing on issues that they can realize closer to home. I have the impression that many people are beginning to engage in environmental activities by starting from what they can do themselves" (Yamashita).
Yamashita says that it is precisely because of this that paper, as a recyclable material, is attracting renewed attention. "There are many things that paper was originally used for that have been replaced by plastics and other materials. Furthermore, it is possible to return to the use of paper without significantly changing the production and manufacturing schemes and without incurring much cost" (Yamashita). The opportunities for paper products to be used in fields where they have never been used before are also expected to increase in the future. "I hope that Paper & Green can play a part in demonstrating the new possibilities of paper to society through the introduction of new products" (Yamashita).
The information provided herein was current at the time of its announcement.
Please note that this information may be subject to change without notice.
[Published on June 30, 2021]